Student Spotlight
Merritt Students #1 Silver Team Fall 2019 National Cyber Leage (NCL)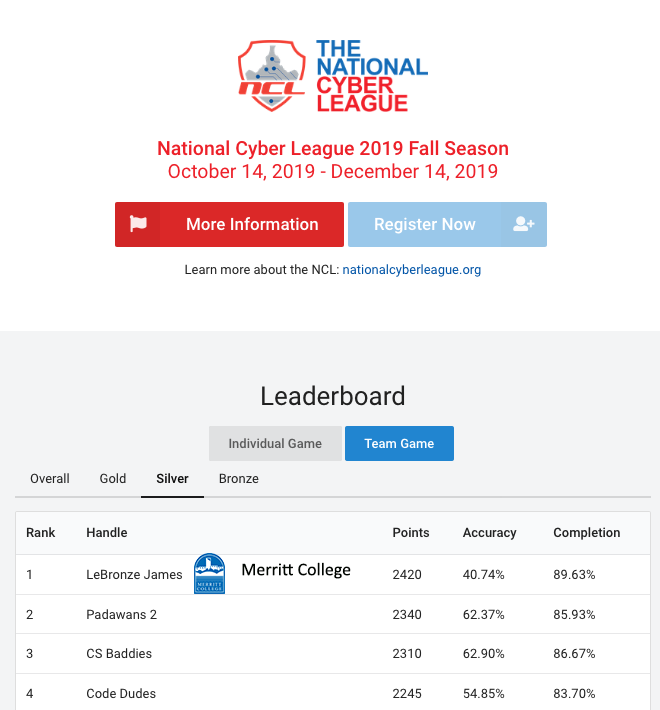 Merritt Students #1 in California SANS 2019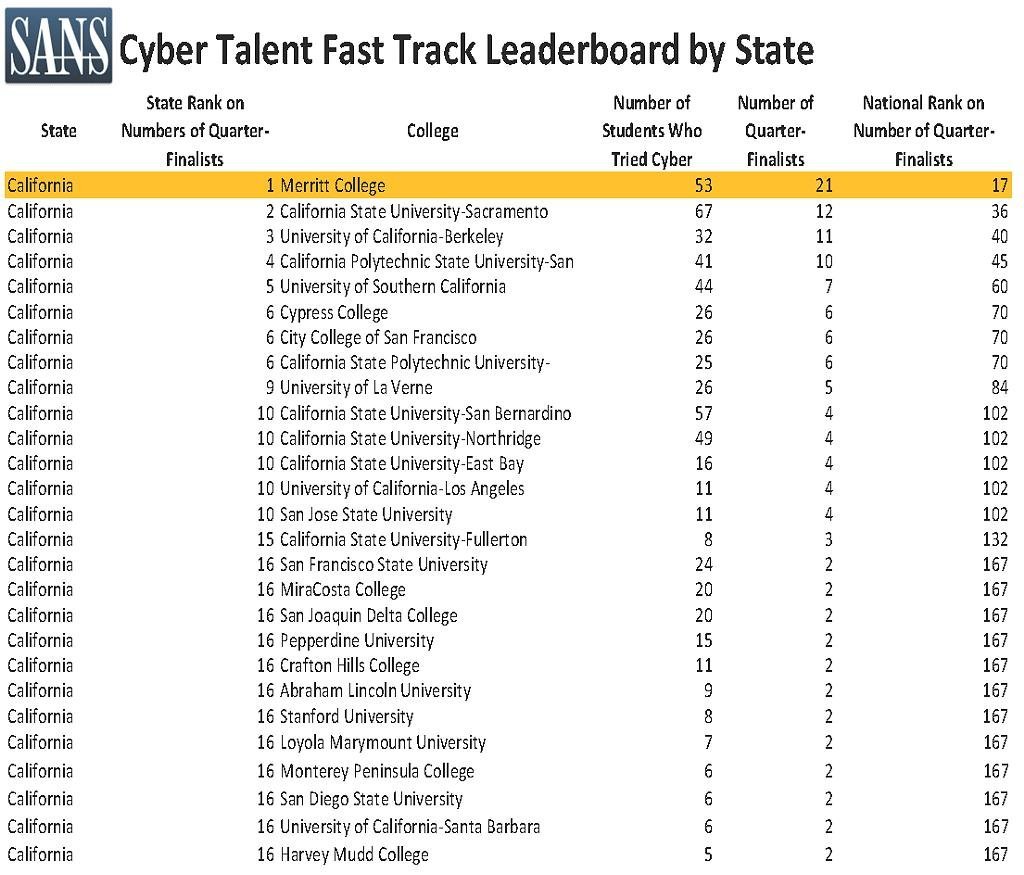 Merritt Graduates are eSurance Superstars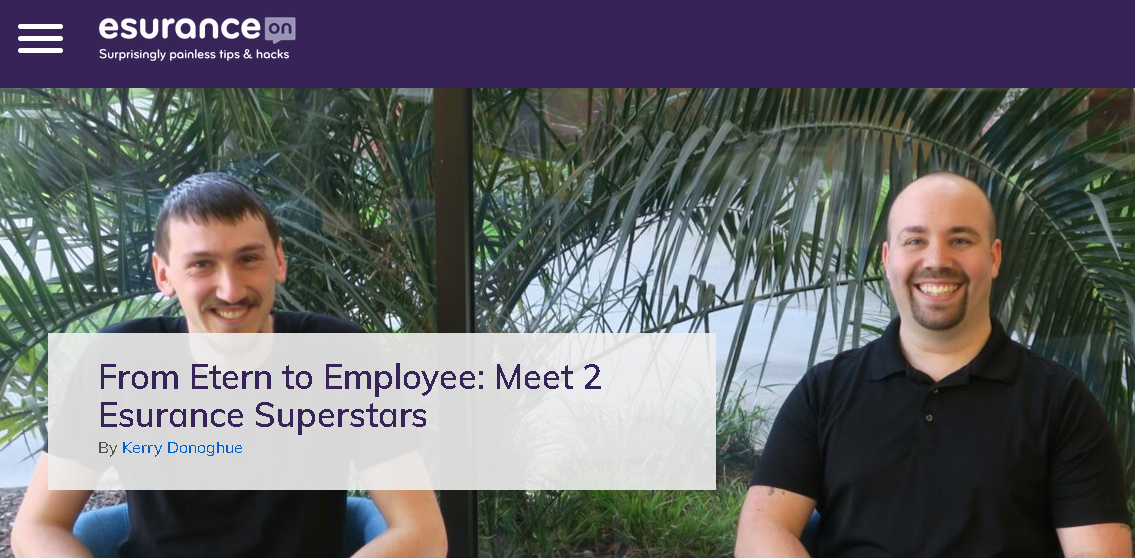 Merritt Student Featured on Medium.com
Alejandro Ramirez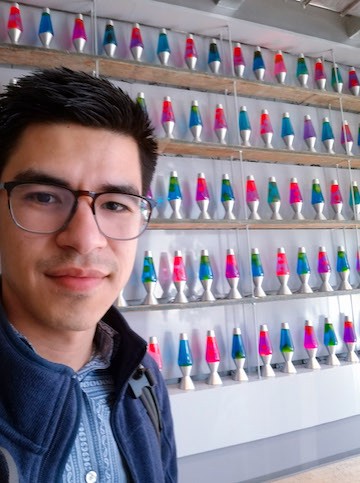 He firsr heard about the program while taking computer classes at Laney College. Some cyberseccurity pograms caught his eye and after taking a chance on CIS 71 "Introduction to Information Security" , Alejandro knew that he had found a new passion. Read more at Medium.com
---
Academic Programs & Career Education
Looking to start or find a new career? There are many reasons to look into the field of cybersecurity, one of the fastest growing careers in the country, which focuses on protecting computer systems from unauthorized access. We offer:
Associate in Science - Application Security (software)
Associate in Science - Infrastructure Security (hardware)
Associate in Science - Computer Science with Cybersecurity Concentrations
Associate in Science - DevOps Security/Dev-Sec-Ops (pending)
Cybersecurity - CodePath preparation courses and Certificate of Achievement (pending)
Certificates of Achievement are recommended for students who already hold a Bachelor's degree or higher in any subject. See our Catalog Update for Course Descriptions or visit the Merritt College Site for additional coursess and schedules.
Apply and/or Enroll NOW
Top 10 Reasons to Enroll 
Download the Fall 2018 Class Schedule
Merritt's fully accredited program is team-taught by industry professionals in a hybrid format, and there are virtual lab assignments using online NETLAB+ that you can complete from anywhere using only a web browser. The last three class terms are a combination of class lectures and labs as well as paid internships at local Bay Area companies to extend classroom learning. Each year students take the skills they have learned and participat4e in the National Cyber League (NCL) competitions.
Meet our Advisory Board and Instructors
---
Merritt Cybersecurity is
Merritt courses are aligned with the (National Initiative for Cyberscurity Education This assures that you can continue your studies at other colleges and universities that use the NICE framework. It aligns your preparation with the Knowledge Skills and Abilities (KSA) used in federal job descriptions throught Knowledge Units (KU) contained in each course. You can view Merritt's Course to Knowledge Unit to KSA mapping at the National Initiative for Cybersecurity Careers and Studies